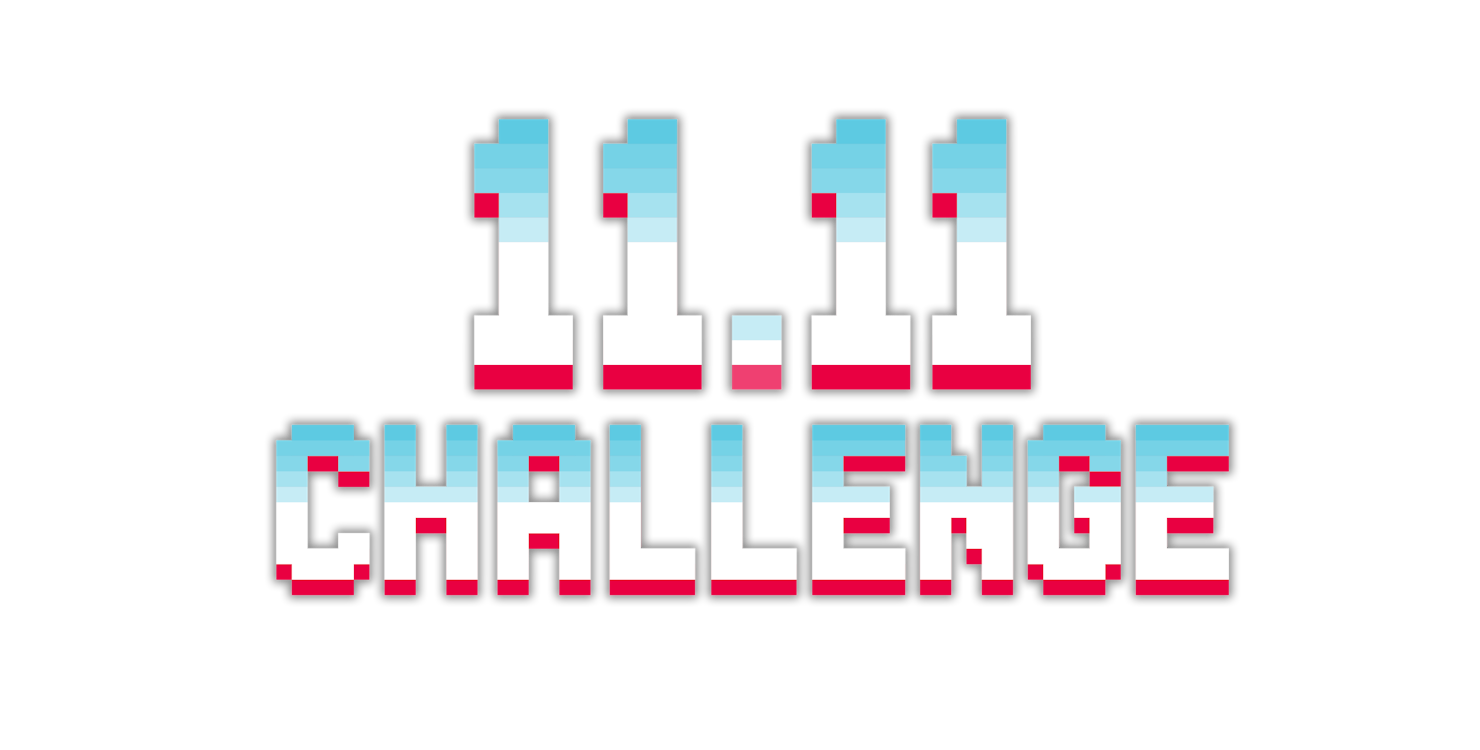 HOW IT WORKS
Game for 11 hours and 11 minutes on Remembrance Day to honour our Armed Forces community.  
Your goal is simple. Raise as much money as you can! Can you hit £111?
Get your free t-shirt after receiving your first donation to your page.
Can't join us on Remembrance Day? Don't worry, the challenge is available for the whole of November.
HOW TO GET STARTED
Choose any game and gaming method that suits you. Once you sign up, you can set up your fundraising page and start planning your challenge. Set yourself milestones in return for sponsorship or set your set your sights on a marathon game-play session. How you Hero Up is up to you! Download your Ultimate Game Guide to find out more information.
STEP 1
Pick a date and way to play to get started.
Don't forget to set up your fundraising page
STEP 2
Download your digital loot.
These will help you smash your fundraising
STEP 3
Spread the
word.
Invite your friends, family and followers to sponsor or join you
STEP 4
Start
gaming
On your chosen date, start your challenge
DOWNLOAD OUR DIGITAL LOOT
Download your digital loot to help you smash the 11:11 Challenge and fundraising target.
FUNDRAISING TOOLS
Check out your fundraising tools to help you level up your gaming session!
STREAMING TOOLS
Upgrade your stream with these epic tools. Take a look at your Ultimate Game Guide to find out how to use these tools with your streaming software.
OFFLINE TOOLS
Old-school gaming? We like it! Use these tools to make your offline fundraising even better.
FAQs
We've put together some frequently asked questions to help you get in the zone and Hero Up. If you have any other questions then please contact us on HeroUp@helpforheroes.org.uk
Are you ready to take on the 11:11 Challenge? For this challenge you need to attempt to game for 11 hours, 11 minutes. We would love you to join us on the 11/11 at 11:11 to start your gaming session. If you are unable to join us on this date, you can take part in this challenge any day in November.  
You can download our gaming guide to find out more information on how to sign up.
After you have done this, click Start and set your date.
The rest is up to you, you are the gamemaster so choose your game and get gaming!
Don't forget to personalise your fundraising page and share your fundraising page with everyone! Let them know that you are taking on this epic challenge in support of our veterans and their families.
What if I can't take part in the 11:11 challenge?
If you cannot join us on the 11/11/22 then we would love for you to join us on any day in November. Just make sure to amend your fundraising page date so we can see when you are taking part.  
If you are unable to join us for this challenge, we have a main Hero Up website that you can sign up to. Then you can join us at any point of the year to raise money for our veterans.
Can I change the challenge?
You can certainly make the challenge easier or more difficult. If you want to do something completely different, please visit our main Hero Up Website to sign up and start your custom challenge on your selected dates.
We have lots of downloadable tools to help you spread the word about your event and get started with your fundraising. Download our gaming guide to find out more on how to fundraise.
Remember to keep sharing your fundraising page with friends, family and followers so they can sponsor you, and tag us in your posts on social media
Twitter @HeroUpGaming #HeroUp
Facebook @HelpforHeroesOfficial
And don't worry if you have friends who aren't online. Use our fundraising pack and sponsorship form, and add the money to your page yourself, or send a cheque and the completed form to the address below. Don't forget to add a note with your name, email, address and "Hero Up", so we know it's from you.
Help for Heroes Donations Team
14 Parker's Close
Downton Business Centre
Salisbury
Wiltshire
SP5 3RB
No, you can game any way that you want. Whether that is through:
- Console Gaming
- Mobile Gaming
- Streaming
- In person Gaming
- Tournaments
- E-sports
- Fantasy sports
Or if you have another idea, we would love to help you turn it into a fundraising activity. Drop us an email at HeroUp@helpforheroes.org.uk to discuss all of the possibilities.
You can play any game that you enjoy, with the console of your choice. Maybe you want to sharpen your skills on a tried and tested favourite, or there's a new game you've got your eye on. You could even keep it old-school and have a board game session instead. If you're planning a longer event, why not mix it up with a few different games and set up tournaments or speedruns?
If you'd like to set up a team page, one member of the team can register in the teams name or alternatively each team member can register individually.
Can gift aid be added to donations?
Gift Aid is a simple way to make your donations go further. If those sponsoring your event are a UK taxpayer, we can claim 25p from the Government for every £1 donated. On your fundraising page, your donors just need to tick a little box to agree to this.
To be eligible to add gift aid to your donation, you must be a UK taxpayer. You can find out more information or to fill in a form for offline donations, please click here
How will you spend my donation?
To ensure we can be here for wounded veterans and families for as long as they need us, we must:
Spend money on the delivery of our recovery services and on championing the needs of our wounded, so that veterans can live secure and healthy lives with purpose (known as our Services and Campaigning).
Spend money on our marketing and fundraising efforts so that we can continue to raise donations from the generous great British public and businesses, who we rely on for more than 90 per cent of our income* (known as Fundraising).
Spend money on governance, IT systems and processes to ensure we are properly looking after the interests and data of our veterans, volunteers and supporters (known as Essential Support Costs).
Put money aside to protect the future of our services, so that we can meet unprecedented increases in demand for support and survive if our income drops (known as Keeping Reserves). 
We believe you have a right to know how we spend our funds, and we promise that we are committed to delivering the maximum impact in return for your donations. Please bear in mind that it is almost impossible to accurately compare how £1 is spent by different charities. No two charities are the same, and the way each one raises, spends and reports their funds is different.
We aim to spend: 
58 percent of our funds on our Services and Campaigning
22 percent on Fundraising
20 percent on Essential Support Costs.
We put our veterans at the heart of every decision we make. When we spend money to raise money, we promise that it is always to make every pound go further for our cause. Every £1 we spend on fundraising raises £4 to help us support our wounded.
*Source: Help for Heroes Annual Report 2019/2020.
Can under 18's take part?
Hero up is only open to participants aged 18 and over.
Will my personal details be secure?
Hero Up is hosted through JustGiving.
JustGiving's (JG) top priority is to ensure that transaction and supporter data is kept secure at all times.
That's why JustGiving maintains the highest possible standards of data security. It's why we've implemented key international standards of best practice in online and data security, including:
-        MasterCard®SecureCode™
-        Verified by Visa (VbV)
-        Payment Card Industry Data Security Standard.
We take an active role in the overall reduction of identity theft and fraud on the internet by ensuring the security of our IT systems, personnel and infrastructure.
Our employees are trained in all aspects of web application security, including infrastructure vulnerabilities, cross-site scripting, secure data storage, and using the software development lifecycle to maintain and improve security.
JG has been certified PCI compliant by Trustwave, an official Visa Qualified Security Assessor. This means our systems and services comply with the Payment Card Industry Data Security Standard and that we actively protect our customers' identities, personal information and financial details.
I've forgotten my username and password
Click forgotten password when you go to login to receive an email from JustGiving to access your account.
Still having trouble? Please visit Just Giving Help & Support page for help logging into your account.
How can I cancel my event?